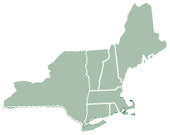 2020 Northeast Pyr Rescue Board of Directors are:
Sharon Wheeler, Pres.
Sue Smith, Vice Pres.
Jeanne Larkin, Treasurer
Liz Battey, Secretary
Kat Lux-Scimone
Jody Chiquoine
Rebekah Jacobus
We want to thank all our volunteers, foster homes, adopters and supporters. Without you we could not help this magnificent breed of dogs.
NorthEast Pyr Rescue (NEPR) is a non-profit corporation and an all-volunteer organization dedicated to providing compassionate, coordinated and comprehensive rescue services for Great Pyrenees dogs in our region, the North East portion of the United States.

Although many members have been providing rescue care to Great Pyrenees for more than three decades, NEPR was formally established in 2003.

Local Pyrs - Local Homes - Local Support

Our geographic area includes: New York, New Jersey, Massachusetts, Vermont, Connecticut, New Hampshire, Rhode Island, and Maine.
For Great Pyrenees Rescue Groups in states not mention above you can go to the Great Pyrenees Club of America web site at http://gpcaonline.org/rescuecontacts.htm
We are a New York State Registered Rescue - Registration No. RR381. We are also the first rescue group accepted into the Great Pyrenees Club of America.
Join us at the 2020 World Conference and Great Pyrenees Club of America National Specialty in Virginia Beach, VA. We will be there with our Rescue Booth fund raising for our dogs. No Northeast Funds will be expended for us to be there.
http://gpcaonline.org/2020.htm for more information on the event.
2020 World Conference & GPCA National Specialty
April 27 – May 2, 2020
Rescue NEWS
Currently, there are no news articles. Please check back later.