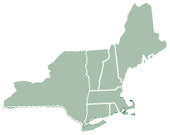 WE ARE ACCEPTING

ADOPTION APPLICATIONS

right now but will not be placing a dog in a New Home until after the holidays. This is a stressful time to change the home and environment for a rescue dog. Lots of new people, they are not sure of your routine and how to let you know they need to go out so accidents can happen. Dogs need a couple of weeks to settle in before being overwhelmed by strangers. You are still strangers to them as well.
It is also a busy time for the foster homes as they prepare for the holidays for their families. We may or may not be able to do your home visit until after the holidays but you can start the process by sending in the application.
Happy Holidays and stay safe.
BECAUSE OF THE COVID-19 VIRUS WE ARE ASKING YOU TO WEAR A MASK AND OUR VOLUNTEERS TO WEAR A MASK FOR HOME VISITS . ALSO, WHEN YOU GO TO THE FOSTER HOME(S) TO MEET THE DOG(S).
Please go to our website if you are interested in one of our dogs. It explains the process and has an application you can fill out there.
We are accepting

Surrenders

but ,because of COVID-19 , we are asking you and our volunteers wear a mask when they come meet the dog. All surrender information is CONFIDENTIAL.
All our dogs are in foster care. We do not have a Kennel in Lee, Mass that you can visit.
For EMERGENCIES please call 877-528-0637. Leave a message regarding what the emergency is and a phone number. Speak your name and number slowly.
NorthEast Pyr Rescue (NEPR) is a non-profit corporation and an all-volunteer organization dedicated to providing compassionate, coordinated and comprehensive rescue services for Great Pyrenees dogs in our region, the North East portion of the United States.
Although many members have been providing rescue care to Great Pyrenees for more than three decades, NEPR was formally established in 2003. Local Pyrs - Local Homes - Local Support Our geographic area includes: New York, New Jersey, Massachusetts, Vermont, Connecticut, New Hampshire, Rhode Island, and Maine.
For Great Pyrenees Rescue Groups in states not mention above you can go to the Great Pyrenees Club of America web site at http://gpcaonline.org/rescuecontacts.htm
We are a New York State Registered Rescue - Registration No. RR381. We are also the first rescue group accepted into the Great Pyrenees Club of America.
Board Members and states they are from:
Sharon Wheeler, (NY) President Sue Smith, (NH) Vice-President Cimber Root, (NY) Treasurer
Liz Battey, (MA) Secretary Tracy Crosby, (MA) Kat Lux-Scimone, (CT)
Rebekah Jacobus, (NY)
Rescue NEWS
Currently, there are no news articles. Please check back later.