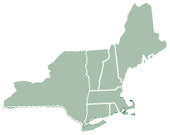 WE ARE STILL ACCEPTING ADOPTION APPLICATIONS BUT BECAUSE OF THE VARIOUS REGULATIONS SURROUNDING THE COVID-19 VIRUS, WHICH VARY FROM STATE TO STATE, OUR DOGS ARE IN FOSTER HOMES IN A STATE WITH A STAY AT HOME ORDER. WE ARE ACCEPTING APPLICATIONS BUT WE CAN NOT DO HOME VISIT AT THIS TIME TO COMPLETE THEM.
We will contact you at the time this is no longer a restriction. If you are interested in one of our dogs please go to our website and fill out an adoption Information Form.
http://www.nepyresq.org/page/adoption-application-36.html Answer all questions. Put NO or N/A if not applicable.
WE ARE ACCEPTING SURRENDERS ON AN EMERGENCY BASIS.
NorthEast Pyr Rescue (NEPR) is a non-profit corporation and an all-volunteer organization dedicated to providing compassionate, coordinated and comprehensive rescue services for Great Pyrenees dogs in our region, the North East portion of the United States.
Although many members have been providing rescue care to Great Pyrenees for more than three decades, NEPR was formally established in 2003. Local Pyrs - Local Homes - Local Support Our geographic area includes: New York, New Jersey, Massachusetts, Vermont, Connecticut, New Hampshire, Rhode Island, and Maine.
For Great Pyrenees Rescue Groups in states not mention above you can go to the Great Pyrenees Club of America web site at http://gpcaonline.org/rescuecontacts.htm
We are a New York State Registered Rescue - Registration No. RR381. We are also the first rescue group accepted into the Great Pyrenees Club of America.
Board Members and states they are from:
Sharon Wheeler, (NY) President Sue Smith, (NH) Vice-President Jeanne Larkin, (MA) Treasurer
Liz Battey, (MA) Secretary Jody Chiquoine, (MA) Kat Lux-Scimone, (CT)
Rebekah Jacobus, (NY)
The picture may not be worth a thousand words…
but an expert appraisal* says the art is worth $3500-$4000.
AND IT COULD BE YOURS!
The 2020 RAFFLE FOR RESCUE is STILL open
but coming to a Close.
June 29th

the NEPR Board of Directors will have their Annual Meeting and the winning ticket will be drawn.
So if you still want a ticket you need to purchase it before midnight on June 26th, 2020.
We had extended it because The GPCA Specialty Show couldn't go on, people didn't get a chance to see this, and so were asked to extend the raffle deadline for awhile.
Tickets are 1-$10, 3-$25, 6-$50, a Baker's Dozen for $100, and easy as pie to buy By Check, Credit Card or PayPal.
More Information and the ticket order form is located under the Donations & Events page.
Rescue NEWS
Currently, there are no news articles. Please check back later.