Foster Care
We are pleased to say that there are approximately 70 NEPR volunteers in at least 7 states! These individuals work hard seven days pe r week to help with NEPR foster care.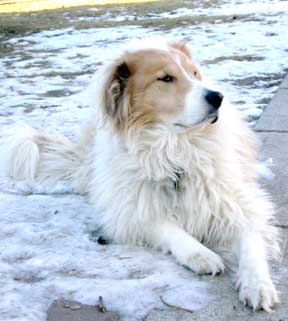 Pyrs - When dogs are surrendered or found NEPR volunteers provide foster housing.

While in foster care, the appropriate emotional, medical care, behavioral training and/or physical rehabilitation are provided until the appropriate dog/ person match is made.

Unlike many other rescue organizations, we do not refuse or euthanize dogs with medical problems. NEPR is committed to providing the appropriate medical care, to any worthy Pyr, when their quality of life can be enhanced and assured.

Pyr-Mix Breeds - NEPR can provide assistance to Pyr-mixes. Owners of pyr-mix breed dogs, who demonstrate the characteristics of our breed, are directed to new homes through the NEPR direct owner placement program.

Pictures of the dog, along with a biography are posted on our website and inquiries are forwarded directly to the owner to help facilitate placement. Dog MUST have current rabies shots to be placed and CAN NOT have a bite history. Due to the limited foster home space we can not accept Pyr-mixes into foster care.